The Value of Space Planning in Interior Design
Office Design
The Value of Space Planning in Interior Design
The interior design space is a constantly evolving one, where creativity and imagination rule. However, designers must still be purposeful in their creativity.
Before picking the right furniture and equipment for your upcoming office renovation, we start with space planning. Analyzing the space and the amount of it available helps designers find the best products and technology for your environment. So, what exactly goes into space planning? Let's talk!
Space Planning Explained
Space planning is the assessment of the physical layout and square-footage available within the design project. Though this process has many steps for determining the best usage of space, doing so allows designers to maximize the entire office's potential. From large, open areas to compact departments, space planning enables you to get the most out of your floor plan.

This requires more than just deciding which chairs go where—great space planning accounts for potential outlets, conference rooms, lighting, monitors, and even foot traffic. This also gives you better insights into budgetary limitations and adaptations you may need in the office.
Principles of Interior Space Planning
Space planning brings order to interior design. Without it, offices may look aesthetically pleasing, but suffer poor functionality, leaving workers and employers frustrated. However, great space planning is only the first step to a great design; it is not the design itself. Without clear, professional design, even a renovation with great spacing and essential equipment will lack appeal.

How can you prevent this issue? Consider these four simple space planning principles:
Map it Out
It's crucial for designers to understand how much space they're using. Knowing the exact measurement of rooms helps them not only grasp the amount of materials needed, but also the sizing of office chairs, desks, monitors, and other essential equipment. This also gives designers a view into your office's "traffic patterns" so they know to keep that space obstacle-free. For example, a conference room next to the main work area can easily create sound issues. By measuring space to place a sound-proof pod, workers can still present to clients without interruption.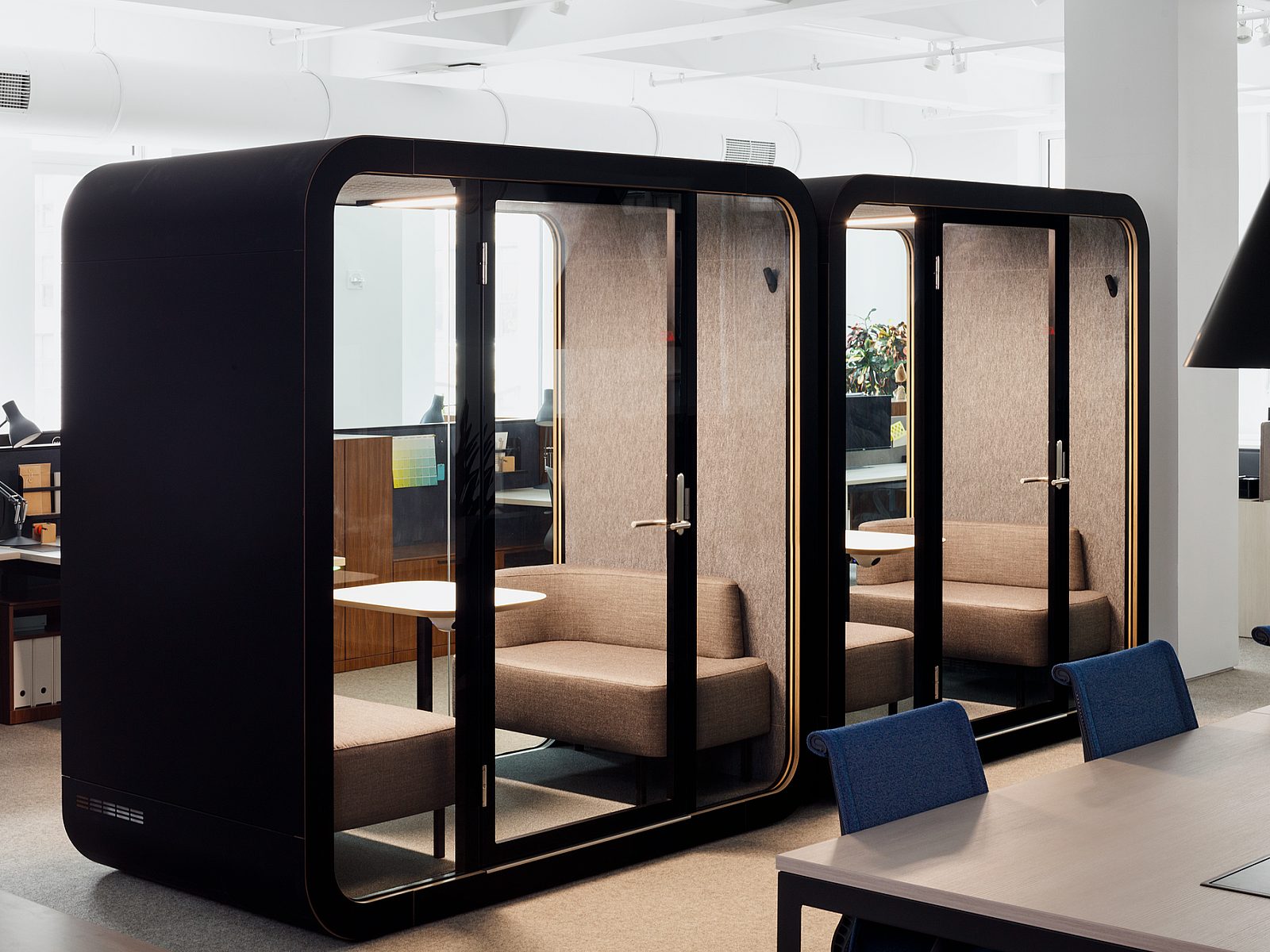 Be Purposeful

Knowing what each room will be used for is a crucial component of space planning. Each space must have a purpose to bring out its greatest design potential. Even an empty corner wastes space and sticks out in an otherwise professional setting. Space planning helps determine where all furniture, office technologies, and other essential items should go while balancing the room's aesthetic. For example, in a smaller office space, we install smaller workstations to match—giving employees more mobility in restricted areas.
Functional's Good; Multi-Functional's Better

Having an open office layout encourages collaboration and discussion, but it leaves little room for privacy. Making rooms multi-functional saves time and energy to make the best use of your space. One way to do this is to put a conference table—along with integrating office technology such as speakers, monitors, and cameras—in the break room for professional conferences, making more use of the limited office space.
Light It Up!
Whether you use natural light from windows or artificial lighting fixtures, space planning ensures each room has enough light. Lighting guarantees better focus and productivity in the workplace. For an enclosed space, bringing both natural and artificial light can improve a room's design, especially when layered to highlight the surrounding elements throughout the space. Overhead desk lights also help layer lighting within a small space while giving easy access to employees during the day.
Trust Your Space Planning to Office Interiors
The goal of interior space planning is integrating both aesthetic appeal and innovative office equipment seamlessly within a limited space. An office must be equally eye-catching and functional to operate successfully. Office Interiors' designers understand the value of balancing technical and visual appeal within office layouts. Explore our projects or contact our team to learn about what we do!